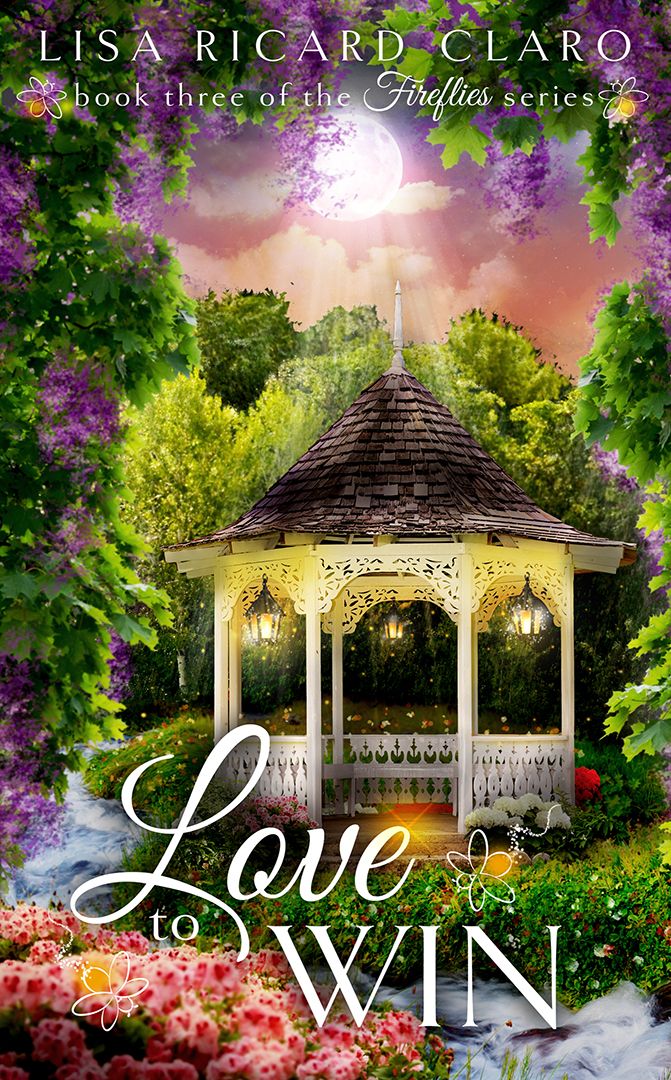 Fireflies Series


Book Three
Author:

Lisa Ricard Claro

Genre:

Contemporary Romance

Date Published:

July 30, 2016

Book Description:

She hates to lose…

Competitive barista Brenna Kinkaid loves a challenge, and she'll do whatever it takes to win, especially when it comes to her nemesis, Dante Caravicci. But when forced to team up to save their best friends' wedding, Brenna recognizes that Dante might just be her ultimate win.

He plays to win…

Restaurateur Dante Caravicci won't quit anything until he can claim success. He's bided his time, but he's used to taking big risks and surviving, so he figures he's got nothing to lose by playing for Brenna.

Hearts at risk…

These two fall fast, and it looks like a win-win—until a competition pits them head-to-head and one of them goes way too far. A nudge from an improbable source may be the only way these two competitors will ever admit that the only way to win is to lose their hearts.
Other Books in the Fireflies Series: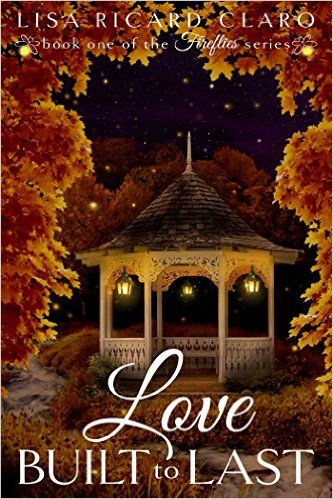 Publisher:
Black Opal Books
Published:
June 2015
Book Description:
She can't let go of her dead husband…
Maddie Kinkaid believes her late husband, Jack, gives her advice on everything from ordering a pizza to hiring a carpenter, so when she finds Caleb Walker's business card on Jack's desk, she's convinced that he's the guy to remodel her kitchen.
He can't decide if she's worth the risk…
Caleb is a single father, and protecting his young son means avoiding romantic entanglements. But there's heat in every kitchen, and sparks ignite between Caleb and Maddie—until disaster strikes.
When Jack goes silent, Maddie's guilt consumes her, and it looks as if she and Caleb will never find their happily-ever-after—at least, not without a little help from Jack…
LOVE BUILT TO LAST began as the award-winning short story Fireflies, and is now the first novel in the Fireflies series.
EXCERPT
"Well, I like that," Brenna said. "My own mother likes your cake better."
Dante regarded her with amusement. "Not everything has to be a competition between us, does it? What difference does it make which of us bakes the better cake?"
"Or sautés the better shrimp?" Brenna said, remembering Dante's shrimp dish from Thanksgiving that she, Rebecca, and Maddie had all deemed to be almost better than sex. Not that she'd tell Dante that. She blew out a tired sigh. "I'm sick of losing to you in the food department. I try to so hard to be creative, and you whip something up at the last minute that takes home the gold."
"Is it really that big a deal?" He raised his brows.
Brenna stared at him a moment and made him laugh when she said, "Bet your ass! I hate coming in second on anything, especially to you. And say what you will—" She poked his chest with her finger for emphasis. "—but you're just as competitive as I am." He moved back a step and she poked him again. "You don't like to lose at anything either." One more poke. "You always do whatever you have to do to win."
Dante's eyes narrowed, but his lips curved. He stepped forward against the press of her finger, forcing her to step back—once, twice, thrice—and she sucked in a breath when her hips bumped against the counter. She reached behind her to grab the edge of the countertop, and her eyes widened when Dante rested his hands on either side of hers, hemming her in as he had done in the storeroom.
Brenna's heart sped to triple speed. Dante leaned down and she parted her lips, in spite of herself, when his mouth stopped a mere breath away from hers, so close she swore she felt the radiating heat. A second passed, and another. His gaze dipped to her mouth. Brenna licked her lips and her eyes fluttered shut in anticipation, and then the stubble darkening his jaw tickled the skin of her cheek with the barest touch, and his warm breath against her ear made her shiver when he whispered, "You're right. I'll do whatever I have to do to win. You'd do well to remember that, sweetheart."
He pressed his lips against the tender skin just below her earlobe and made her shiver again, then stepped back. Brenna stared at him, her mind whirling.
"It's late. I'll follow you home when you're ready to go, make sure you get there safe," he said. "And relax, I don't expect to be invited in. I know you just want to be friends."
Brenna still gripped the edges of the counter, her eyes wide and lips parted in surprise when he disappeared out to the porch.
About the Author
Lisa Ricard Claro is a professional editor, award-winning author, and Pushcart Prize nominee with published articles and stories spanning multiple media. She resides in Georgia with her husband of more than three decades and counting, is mother to three (a ruggedly handsome son and two stunningly beautiful daughters—Lisa might be a little biased), and dreams of one day living at the beach. Seriously dreams of it. As in, she's already decorating her dream beach house. In addition to an array of sand dollars and seashells, she keeps a framed sign hanging in her office: Sandy Toes and Salty Kisses Welcome Here.
Lisa is also a lover of dogs and cats, and has a heart for rescues. This is why you will find a rescued pet companion in every one of her books. Sometimes they are part of the story line (Pirate the dog, in Love Built to Last), and sometimes they're already ensconced in their forever home with one of Lisa's characters (Pavarotti the cat, in Love to Win). As you read Lisa's books, watch for the rescues!
While Lisa is a fan of storytelling in all genres, Romance is her favorite because she believes everyone deserves love and a happily-ever-after. But she adores a little mystery now and then, too, so keep an eye out for Lisa's authorship of a whodunit one of these days soon.
Promo Blitz Organised by: